Bergy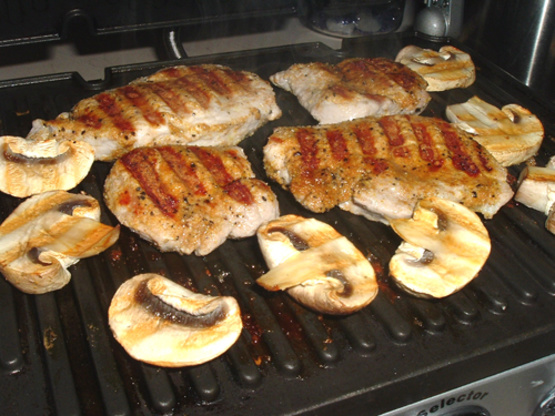 A simple way to do pork on the outdoor grill or under the broiler in cooler weather.
1 1⁄2 lbs pork tenderloin (buy whole ones)

4

teaspoons spanish smoked paprika
1⁄2 teaspoon garlic powder

1

teaspoon salt
1⁄8 teaspoon pepper
Cut tenderloins into 6, 2 inch pieces.
Resting each piece on it's side pound it to 3/4 inch thich.
Stir together paprika, garlic powder, salt and pepper.
Coat meat on both sides and apply light pressure to help it stick well.
Grill pork over medium coals (or about 6 inches from broiler element)for about 10 minutes.
Turn the steaks and grill (broil) for another 6 to 10 mins,.
Serve.