jenne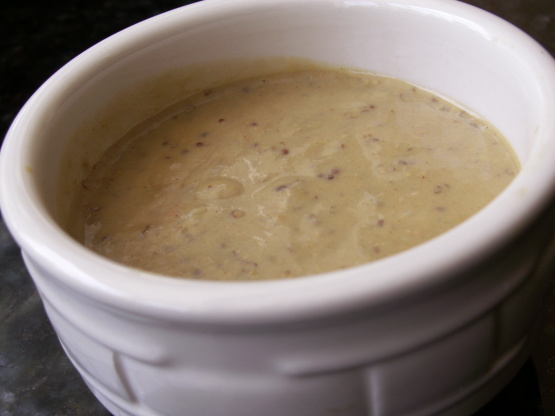 This comes from the March 2008 edition of bon appetit magazine. DH really liked this mustard on sandwiches. It needs to be refrigerated. The 2 hour cook time is the refrigeration time before use. Other stouts would work in place of the Guinness.
Mix together all ingredients in a small bowl until well blended.
Keep covered and refrigerate for at least 2 hours before use.