Grilled Sweet Maui Onions
Bergy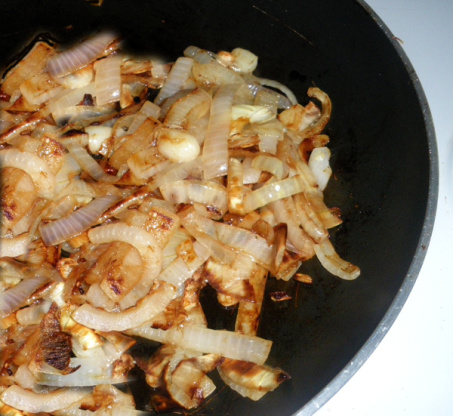 This recipe is way, way too easy! My good friend, Marleene told me about this cooking technique which I think she got from a restaurant in Hawaii. The beauty of this recipe is that it is fat free, loaded with taste, kid friendly, virtually low in calories and did I mention....way to easy??!!
Cut the onion into strips. Sprinkle lightly with salt, and let it sit for at least 10 minutes to draw out the juices from the onion.
Spray large skillet with Pam and let heat. Add onions and cook on low heat for 15 - 20 minutes, stirring occasionally, until onion is golden.