Rita1652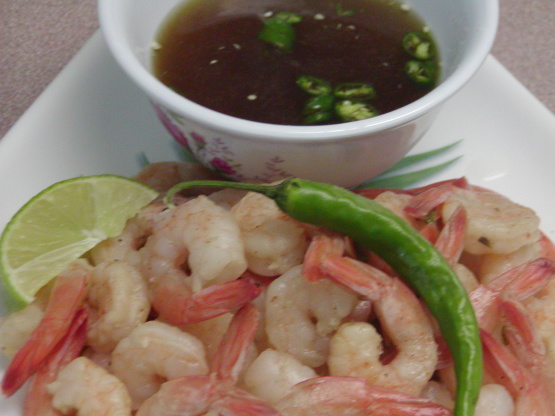 it doesn't get much easier than this. you can serve this as an appetizer or a main course. courtesy of mark bittman.
Start a charcoal or gas grill.
Heat should be medium-hot and the rack no more than 4 inches from the heat source.
(You can use a broiler if you prefer.) If you like, peel and devein shrimp.
Combine sugar, chili, lime juice and nam pla.
Taste, and adjust seasoning.
Lightly salt shrimp, then grill them about 2 minutes to a side.
Divide nam prik among 4 bowls, and serve as a dip for shrimp.