Grilled Lemon Garlic Chicken Kabobs
SEvans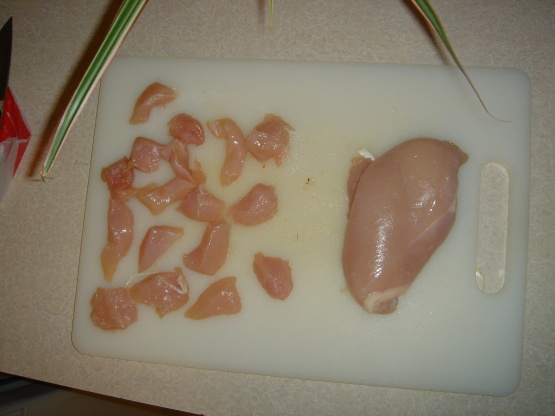 Very flavorful chicken - easy to make and are good served hot off the kabob or cold in a salad. This is a recipe for two. The photos show the chicken paired with my Bean Salad and sun dried tomato dressing.
In a glass dish (due to the acid) combine all the ingredients except the chicken. Mix well and set aside.
cut your chicken breasts into strips - then into small cubes.
Bathe the chicken in the marinade for 30 mins or longer if you can.
Skewer pieces of the chicken far enough apart to ensure even cooking.
Preheat grill to medium high.
Grill on indirect heat for approximately 10 minutes a side. The indirect heat allows you to cook the chicken a little longer ensuring doneness.
Flip and continue to cook for another 10 minutes.
Serve.
This recipe is paired with my Bean Salad with Sun Dried Tomato dressing (Recipe #228063).