Grilled Honey-Mustard Chops

Variety in your dinner menu. Without a lot of work.
Directions
Mix honey, mustard, and pepper.
Cook chops 4-5 in from heat 15 minutes, turning occ.
Continue cooking and basting with sauce another 6-8 minutes until chops are done.
Reviews
Most Helpful
These were most delicious, I added just a smidge of grated parmesean cheese to the mixture....Once again, will make this again, very good and very easy!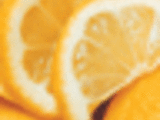 We just ate this, but used dijon mustard as that's all we had in the cupboard. I must say I will DEFINATELY have it again!! Goes well with mustard mashed potatoes, runner beans, peas and leeks! :)