Recipe comes from a Tailgate cookbook that I picked up at a yard sale. Good easy recipe for the weeknight..and very flavorful.
Directions
Combine preserves, orange juice, lemon juice and ginger for basting sauce.
Grill ham slices over hot fire for 10 minutes, basting frequently.
Cut ham slices in half and serve.
Most Helpful
Lovely. Made for Easter 2011.

Very tasty and made for a nice dinner. Like Derf, I was out of Apricot Jam but had some Peach Preseves on hand so I used that. No problems with the substitution. The best flavor came from the parts that had grill marks and where the glaze had started to carmelize so be sure to get good color for best flavor. Thanks for posting!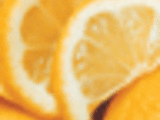 Wow, really delicious ham steak recipe! Just made this for DH and myself, so I halved the glaze recipe. Can't wait to make this again when the family's all home!