Rita1652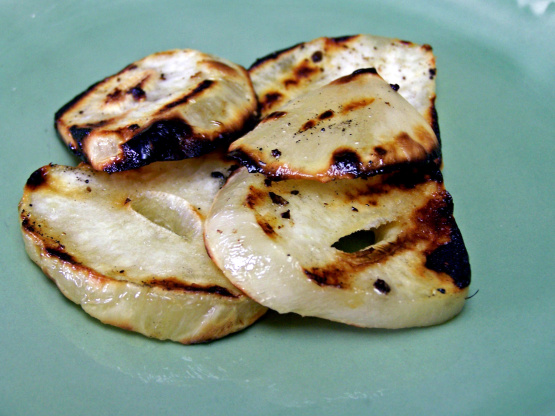 A simple delish garnish to any grilled dish. Elephant garlic - allium ampeloprasum - is more closely related to the leek than ordinary garlic. It is much less intense and sweeter then regular garlic. Use this as a garnish ,condiment to any soup stew, or add to salads.
Slice peeled elephant garlic into 1/4 inch sliced.rub with oil and sprinkle with salt, pepper and sugar.
Place on a preheated grill for about 3 minutes each side.
Remove and cover with foil to continue cooking and keep warm.
Place on fresh crisp bread, garnish any grilled meat or veggies.
Or if you want eat it straight up!