Grilled Chicken With Curry Glaze
Prep 10 mins
Cook 30 mins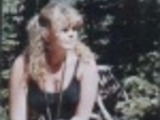 I made this as an experiment to have something different then BBQ sauce. It is very sticky with a nice spicy sweet taste. Serve it with some grilled sliced pineapple, onions, bell peppers, and tomatoes for a one grill meal with a tropical flair.
Directions
Combine first 10 ingredients in a small sauce pan.
Cook over med heat, stirring constantly to a boil.
Stir and cook 2 minutes more; remove from heat and set aside.
Season chicken with salt and pepper.
Grill meat until nearly done.
Brush curry sauce on the meat during the last part of the cooking time.
Turn and coat the other side.
Keep turning and adding sauce until the sauce is used up, allowing 1 or 2 minutes between turns to allow the sauce to cook onto the meat. (you can also make this in the oven).
Serve with lots of napkins.
Most Helpful
This is so very good. I did not think I would like anything with mustard in it. But I have you know this is the very best. I did have help off the chat. I did not have red pepper flakes. So I went to zaar's chat and people were there to help me. I used Crushed Red Pepper. They told me to use half of what it called for.It turned out wonderful.
I made this in the oven because our grill is out of commission. I used 2 boneless skinless chicken breasts and 2 naked quorn cutlets for the vegetarians. I followed the recipe using the fruit juice option, doubling the minced garlic (we are all garlic lovers, so this is standard for us) and a combination of mustard (2 chinese hot mustard packets, yellow mustard and a little dijon because I didn't have enough of any one kind!) Even with the little changes, it still turned out very good. Even DD, who isn't a huge fan of curry, enjoyed it. Served with steamed green beans and rice. A little sauce on the rice was fantastic. Thanks for an enjoyable meal.
Relly good but a little to much honey for my taste as a chef and just needed to reduce a little as well. But over all very good. Ty