Nimz1466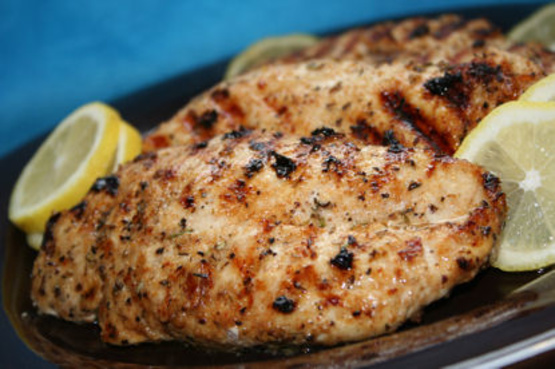 A little something different for your grilled chicken. Cooking time includes marinading time in refrigerator.
2

cups vegetable oil

2

tablespoons cajun seasoning

2

tablespoons italian seasoning

2

tablespoons lemon pepper
garlic powder, to taste
Place chicken between parchment paper, plastic wrap or waxed paper and pound to 1/2" thick.
Combine the oil and spices in either a sealable plastic bag or a large shallow dish.
Add the chicken breasts and marinade for at least 1/2 hour in refrigerator.
Preheat grill.
Lightly oil grill grates.
Drain chicken discarding marinade. Place chicken on hot grill and cook for 6 to 8 minutes on each side, or until juices run clear.