Shuzbud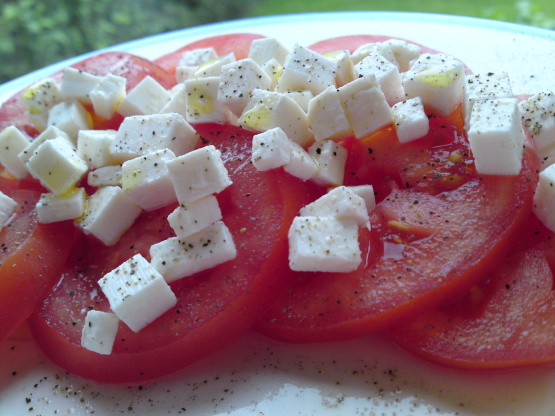 Fresh summer tomatoes shine when simply adorned with flavored feta, parsley, and olive oil. From "WW 5-Ingredient-15 Minute Recipes" and = 2 points. NOTE: I've shown some optional ingredients that we enjoy with this dish; I add a pressed garlic clove sprinkled over the tomato, and include thin onion slices.
Arrange tomato slices on a serving platter. (Mix optional onion slices with tomatoes).
Sprinkle feta cheese, parsley, (optional garlic) and pepper over tomatoes; drizzle with olive oil. Serve immediately.
NOTE: Serving size = about 3 slices.