Greek Lamb & Feta Meatballs
Bergy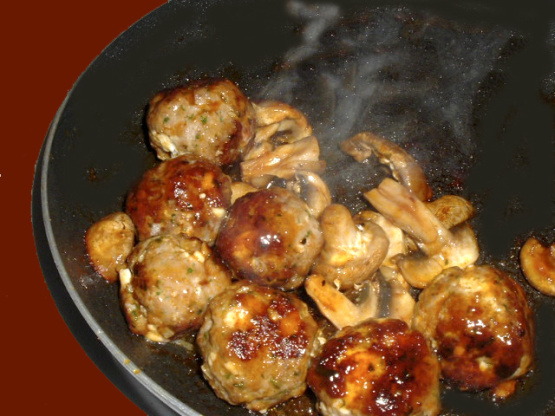 A recipe from one of my husband's colleagues. She said she usually just uses 1 lb of meat, since that's the typical pkg size and has substituted dried oregano, basil, parsley, and mint for the fresh herbs. It was a big hit at the party. Number of meatballs depends on how big you make each one; would work as an appetizer or part of a main dish.
Combine all ingredients.
Shape into balls.
Broil for 15 min at 400 degrees.
Serve with rice, tabbouleh, hummus, pita, etc or with tahini dip& enjoy!