dicentra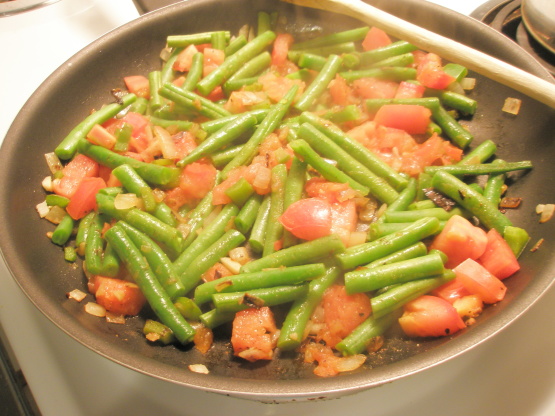 This is good! Fresh green beans are better than frozen here. Serve over brown rice and pass lemon wedges and feta cheese to top with.
In a large frying pan, heat oil over medium heat. Add onion and green pepper and cook until softened.
Add tomatoes, green beans and garlic. Cover and reduce heat to low. Cook until beans are tender 12-15 minutes.
Season with salt and pepper.