Greek Garbanzo Bean Salad

This is a great salad recipe that I found on Allrecipes (submitted by Kim Fusich). I am posting it with the changes suggested by multiple reviewers, because I think those changes really boosted the flavor of this salad. I posted a separate Italian version because I think the two salads are significantly different.
Directions
Combine all ingredients in a large bowl.
Toss well and refrigerate 1-2 hours before serving.
Serve chilled.
Reviews
Most Helpful
What an excellent blend of flavors! Delicious. I wouldn't change a thing. Thank you posting. Made for ZWT9 and the Soup-A-Stars.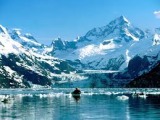 Must admit that for the most part I was indulging my other half, since I'm not really, really fond of garbanzo beans, artichokes or feta cheese! Well, that & the fact that I needed an enticing addition to a vegetarian lunch for the 2 of us & my son & DIL! Worked out just fine, too, what with those other 3 making such a fuss about how great it tasted! That, of course, is what I wanted, so I was a happy camper! Thanks for posting a great recipe! [Tagged & made in Please Review My Recipe]
A delicious salad! I used a red wine vinaigrette that went perfectly. Thanks! Made for PRMR game.