Greaneyes' Banana French Toast
Rita1652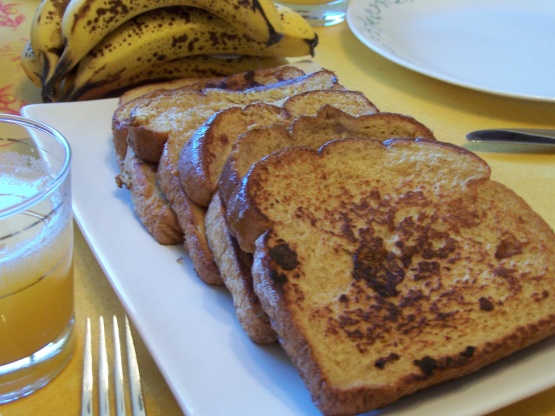 Well let's see--this morning I wanted to eat bananas, but am allergic and can only eat them when cooked. So here we go.

Very good recipe. Thanks for posting this. I used the extra banana and about half again as much milk as called for. There was a great banana flavour and it made enough egg/milk liquid for all but the ends of a large loaf of french bread. This was a really good birthday breakfast for my son. I served it with the Cinnamon Banana Maple Syrup from Recipe #445865. A match made in banana heaven!
In blender, add smashed banana and rest of ingredients except bread, mix. Cover bread in mixture and fry in pan until cooked.
Next time I might add 2 bananas.