Chilicat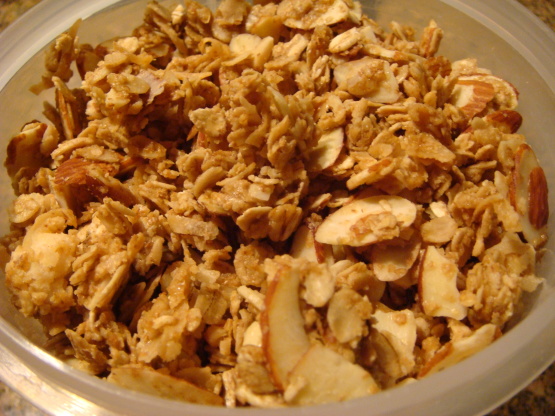 Excellent granola! I used a good Grade B maple syrup, which blended with the dark brown sugar to give this a really nice flavor. I didn't have cashews so I used and extra half cup of almonds and a half cup of wheat germ in its place. I may try reducing the salt a bit the next time (I don't think it needs a lot of salt) but otherwise would not change a thing. Thanks for posting!
Combine ingredients.
Bake at 250 degrees for 1 hour 15 minutes. Stirring occasionally.