ganymede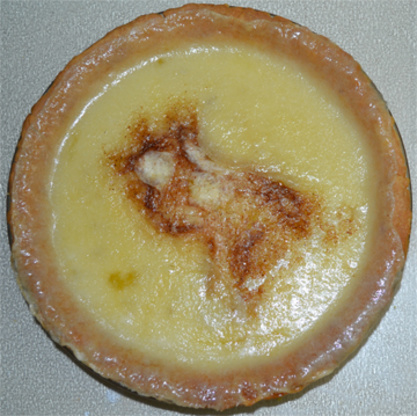 This is an even simpler recipe that I grew up with (I've looked at the other recipes for Poor Man's Pie and Sugar Cream Pie - the other name for this type pie.) My grandmother's recipe was a 2-2/3-3 formula. It was called Poor Man's Pie because farmers always had the ingredients handy.
2

cups heavy cream (Whipping Cream)
2⁄3 cup sugar (you can use white or brown, but Grandma always used white.)

3

tablespoons flour
butter, pats
Pre-heat oven to 350º.
Mix the cream, sugar, and flour.
Pour into an unbaked 8" pie shell.
Float several thin pats of butter on top.
Sprinkle with ground nutmeg.
Bake at 350º for 30-45 minutes or until top is a nice golden brown.
Chill, then refrigerate until ready to serve.