Grandma's Cornbread Dressing
Prep 20 mins
Cook 30 mins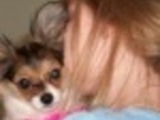 This is just plain traditional dressing. No oysters, no nuts, no sausage. Just pure Southern dressing. Posting here so the recipe will be saved for my granddaughter.
Directions
Heat oven to 450 degrees . Grease 13x9-inch (3-quart) baking dish or pan. Melt butter in medium skillet over medium-high heat. Add celery and onion; cook until tender, stirring occasionally.
In large bowl, combine celery mixture, crumbled cornbread, bread pieces, sage and pepper; mix well. Add hot broth and mix well. Taste and add salt and more sage if needed.
Pour into greased baking dish. Dot top with small pieces of butter. Bake at 450 degrees for 30 minutes or until golden brown.
Note: Broth made from boiling a baking hen will be best but canned will work.
Most Helpful
November 2010...used the same recipe again!!! Wonderful and easy! Love the fact that you can specify the amount needed and the recipe will adjust!
I've been looking for a recipe similar to my Mom's and this is it!
It is delicious and so easy to do..
I also like the fact that you can change the servings amount...that's a BIG help!
Happy Thanksgiving!
DH in TN
What can I say? WOW!!!! This got rave reviews. We all absolutely loved it. I made exactly as directed and will never change a thing or use a different recipe. Thanks so much!
This sounds like my mothers' recipe. (We called it dressing in Alabama, and the cornbread was called "egg bread". ) It's my all time favorite. I much prefer it to the stuffing in the bird.