Nimz1466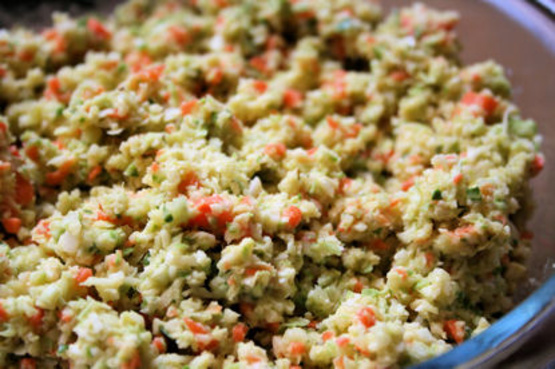 This coleslaw uses prepared mustard. I wasn't sure I would like it as I am not a fan of mustard, but I was pleasantly surprised by the final product. A very tasty variation of a summer favorite!!

This was very nice for a change of pace. Was not sure I'd like the mustard but it went well with the combination. The end result was a little dry for our taste. Needed more dressing on it I think. I would have also added in some onions. After the chilling time and after tasting it, I added some California Style onion powder to purk it up some. Thanks Made for PAC Fall 2007
mix cabbage and carrots in large bowl.
mix all other ingredients together in small bowl.
pour liquid over cabbage mixture and stir well.
cover and chill (overnight if possible), then serve.