2Bleu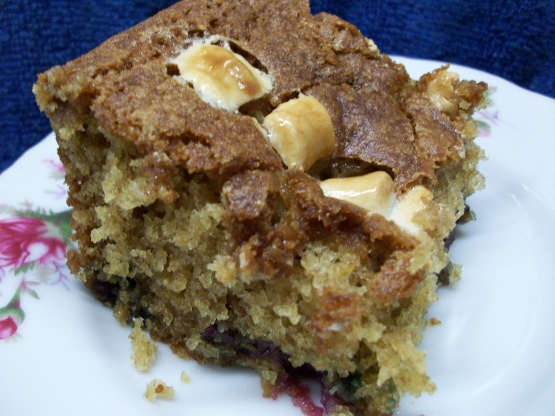 Originally this was supposed to be a marshmallow blondie. I had plenty of marshmallows after making Whatever floats your boat brownies. But then my mother brought home three packages of blueberries, so I thought I could make a blondie recipe with both ingredients. In the end my recipe, which is an original came out as a cake. I hope some of you enjoy it. For those who really love blueberries you can certainly add more than the amount recommended below.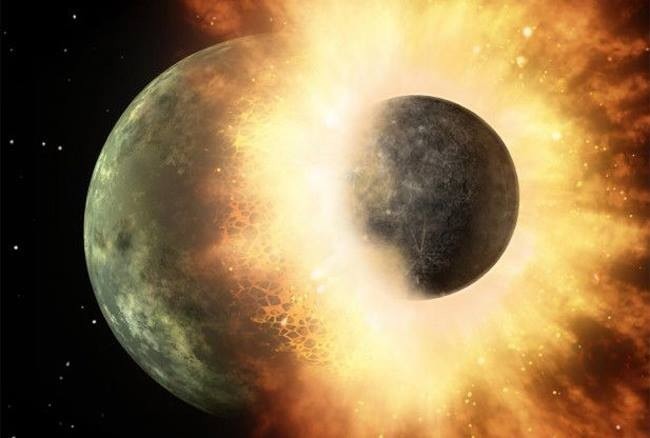 Top Review by 2Bleu
Very simple to put together, we made this as directed. The batter is very light and fluffy when working with it, and we had to use a spatula to spread it in the pan. We also coated the blueberries in some of the flour to keep them from sinking, but it did not work in this recipe (perhaps because it's so moist). We used mini marshmallows to lightly decorate the top with. We got 9 servings from our 8x8 pan. Although it called for 1 cup of butter, this cake was not soggy at all, but very, very moist! The flavor is extrodinary with the addition of maple syrup and marshmallows (which we are not huge fans of marshmallows) and shame on us for not doubling the amount of blueberries called for which we will definitely do when we make this again,.. and we will be making this again! The only downside to this recipe is (as the photos show) the center of the cake sunk deep down. But it didn't matter as it tasted just as great as the outside pieces! Thanks, Studentchef for one heck of an outstanding recipe!!!! :)
Preheat the oven to 350°F Grease an 8x8 inch pan.
In a small bowl mix the two flours, baking powder and baking soda.
In a large bowl cream the butter (or margarine) with the two sugars.
Add eggs one at a time, mixing well each time until the wet batter is almost doubled.
Add the milk and maple syrup and mix well.
Add the flour mixture to the wet batter and mix well until there is no more flour. Fold in the blueberries.
Pour the mixture into the greased pan and add the marshmallows, pushing the marshmallows a little bit in there, but not to much, as you still want them on top.
Bake for 45 to 55 minutes, or until a toothpick comes out clean.