Gluten-Free Soft Molasses Drops
katii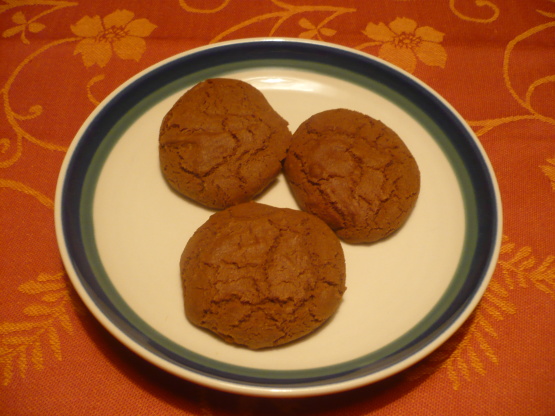 Soft, chewy, and moist... these spicy cookies are best enjoyed with a nice tall glass of milk! Or some vanilla flavoured rice milk, in my case... LOL!
Measure first 8 ingredients in given order into a mixing bowl.
Stir baking soda into hot coffee.
Add and beat dough until thoroughly blended.
Drop by tablespoons onton greased cookie sheets.
Bake in 375* oven for 10 to 12 minutes.
Cool on wire racks.
Enjoy!