Sara 76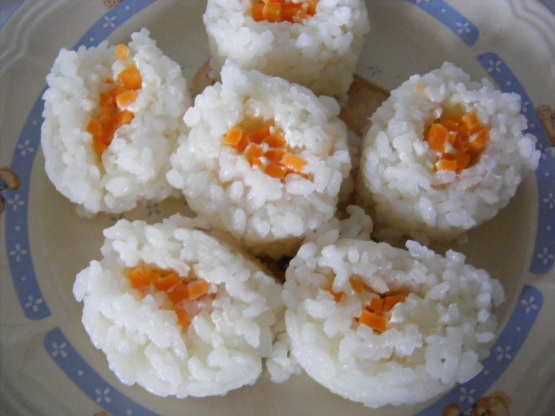 My son really doesn't like nori, so when we have sushi, we make this for him. It's a great way to introduce kids (and fussy adults!) to sushi.

This is great for me. I have a serious allergy to seaweed, and have always wanted to try sushi. So any sushi recipe without nori is awesome to me. :)
Lay the rice on a bamboo mat, in a rectangle shape.
Spread half the cream cheese on the top half of the rice.
Top with half the carrot.
Roll to form a log.
Refrigerate for at least 20 minutes, then cut into 6 slices.