Peter J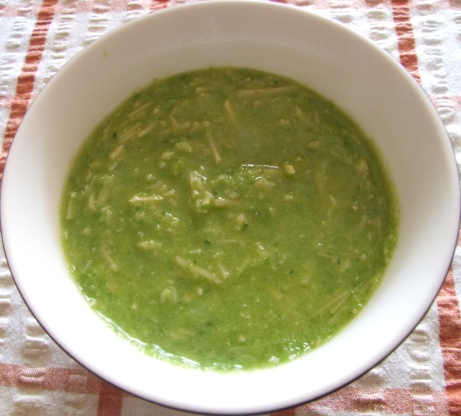 Garlic scapes are the curly stems from hard-necked garlic plants. They have a milder flavor than the garlic bulbs. We enjoyed this pesto spread on Italian bread, but it would probably be good over pasta as well. You can substitute asiago cheese for the parmesan. I don't really know how many servings this makes, but I had to guess since I couldn't submit the recipe without filling in the serving amount. I've heard that it freezes well, but we didn't have any left to freeze!

This was fantastic. Be prepared for garlic breath. :) I was struggling with what to do with all the garlic scapes from my CSA. This was perfect. I served it tossed with whole wheat linguine, diced tomatoes and fresh basil. Thanks for the recipe!
Puree scapes and olive oil in blender or food processor until smooth.
Stir in cheese and lime or lemon juice and season to taste.