Fruit Marinade: Infused Skewers (#7)
Rita1652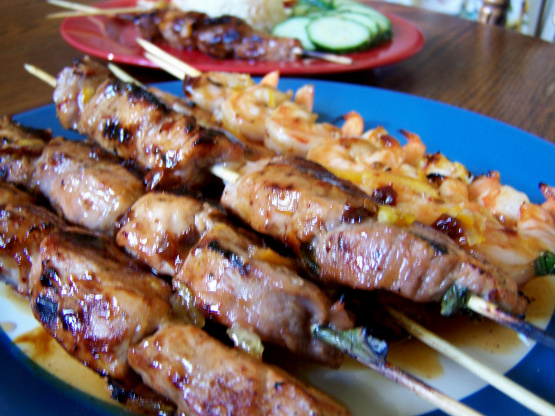 A great way to lightly flavor fruit and even tofu from the inside. Anything that can be "skewered" will have a little extra flavor. The possibilities are endless. This is one of many choices Check out my others.
Mix marinade till sugar is dissolved and pour into a a small cookie sheet pan to fit the wooden skewers.
Soak the skewers in liquid for one hour.
Then skewer your choice of fruit, cook on the grill or indoors if you prefer.
A little trick so the skewers don`t burn is to hang them over the edge of the grill or wrap them in foil.