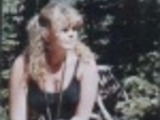 This is a no bake handy last minute fruit desert. Very easy to prepare but makes a pretty presentation. Serve it at your next baby shower, wedding shower, brunch or back yard bar-b-q.
Directions
Combine softened cream cheese, sugar, lemon juice, and lemon zest.
Mix until well blended.
Fold in whipped cream.
Cover a cookie sheet with wax paper.
Spoon mixture to form 10 shells; freeze until firm.
Fill shells with fruit just before serving.
Most Helpful
These were awesome!Thanks,Linda
This was a hit at last night's slumber party. 8 twelve-year old girls had a blast making the shells. We popped them into the freezer while the girls put together their own felafels. Then there was some mooning over Johnny Depp in Pirates of the Carribean. After the movie the girls took out their frozen shells and filled them with cut-up strawberries and kiwi slices. General consensus: fantastically yummy! One problem: this recipe will make 10 clouds, but they are small clouds. I tripled the recipe, which made 12 large clouds, enough for 10 girls, leaving two clouds for them to fight over.