jahoey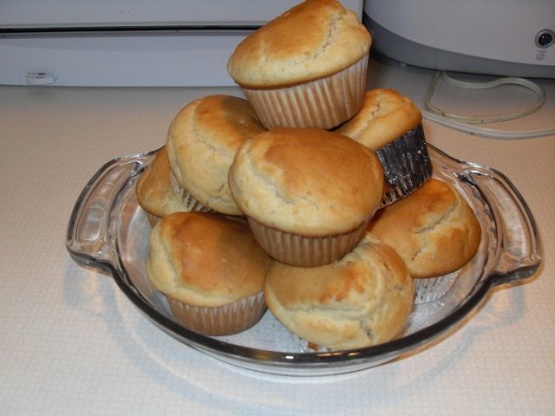 These were very good, but not absolutely fantastic. They definitely do need more peaches and a cinnamon strussel topping would be a great addition. I'm not sure if I'll make these again. They weren't bad, but I think I'll keep looking as far as peach muffin recipes go.
Preheat oven to 375°F.
Beat egg and milk; add shortening, sugar, salt, cinnamon, lemon juice, and vanilla extract.
Sift flour and baking powder; fold together until just mixed.
Fold in peaches and fill greased muffin tins 2/3 full.
Bake about 20 minutes.