Fresh Marinated Vegetable Salad
Kim S.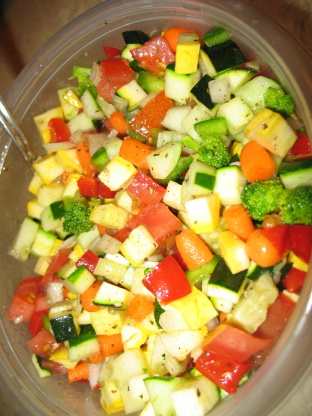 I wish I could think of a catchier name, because I think if you try this recipe you will love it! Compared to other recipes I looked at this one is low in fat and sugar! You can use any combination of fresh summer vegetables (equal to about 7 cups). I listed my favorites. I made this in a 7 cup Rubbermaid container.
Mix together marinade ingredients.
Chop vegetables in a small dice. I like little squares.
Pour over vegetables.
Stir until vegetables are well covered.
Marinate overnight. Stir or shake a couple of times.