Fresh Italian Herb Dressing
PaulaG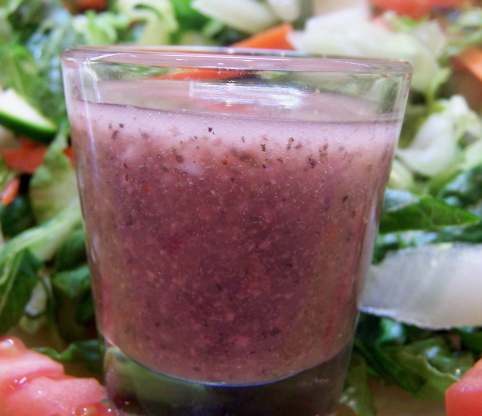 I started with a recipe from Martha Stewart Living magazine, then added more herbs, vidalia onion, and Parmesan cheese. This is wonderful!

A bit more than 15 minutes prep for me, but worth it! Great herb flavors. Thanks, Sharon! Made for PRMR.
Whisk garlic, sugar, mustard, grated onion, salt and pepper, red pepper flakes, vinegars, and lemon juice in a medium bowl.
Whisk together oils; add to vinegar mixture in a slow, steady stream, whisking until emulsified.
Whisk in herbs, celery seeds, and Parmesan cheese.
season with extra salt and pepper.
Refrigerate in an airtight container up to 1 week. Enjoy!