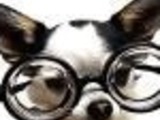 From the South Florida Sun-Sentinel, this dish lets you taste the herbs as the heat from the potatoes warm their aromatic oils. Be sure to add the herbs to the potatoes when they are really hot. This 'combo' of herbs is wonderful -- but so are others so feel free to play.
Directions
Place the potatoes in a pot of salted water to cover; bring to a boil and cook 12 to 15 minutes until tender.
While the potatoes cook, chop the herbs and place in a bowl with butter, salt and pepper.
Drain potatoes; add to and toss with the herb mixture.
Serve immediately.
Reviews
Most Helpful
I make this often but have only used fresh parsley. I also halve or quarter the potatoes and leave the skins on. Very pretty!

These were the perfect accompaniment to Polish Sauerkraut and Apples. I cheated and used dried dill weed but other than that followed the recipe. Something I will prepare again.
Wonderful and easy potato dish. I really didn't measure the amount of fresh herbs I added but that's another reason this is a great recipe. You can easily vary the herbs and amounts to suit your own taste. I used fresh dill, chives, parsley and cilantro from my garden and served it with grilled pork chops and coleslaw. Delicious! Thanks, Chef Kate!