Fresh Figs Stuffed and Wrapped With Prosciutto
Rita1652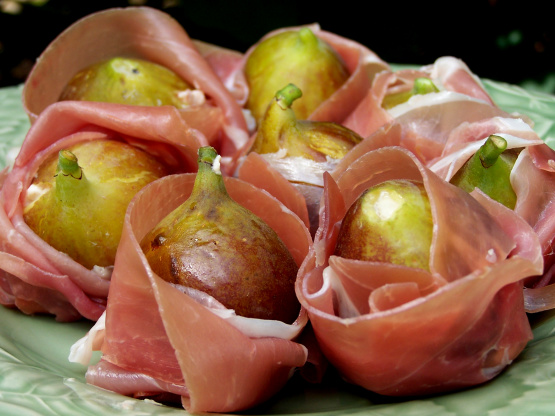 This is a wonderful appetizer of Sweet juicy figs stuffed with a mixture of cream cheese, pine nuts, honey and the magic ingredient Amarula Cream Liqueur (Bailey 's can be used in it's place. Then lovingly wrapped in Proscuitto!

Fabulous! Easy to make, and fancy enough for a cocktail party. Instead of stuffing the figs, I sliced them in half and just put the filling on each half. Nice combination of salty and sweet!
Mix filling ingredients together.
Slice a small incision at the base of each fig. I place an eighth of mixture in each fig.
Gentle wrap each fig so each is nestled holding in the stuffing.