Diana 2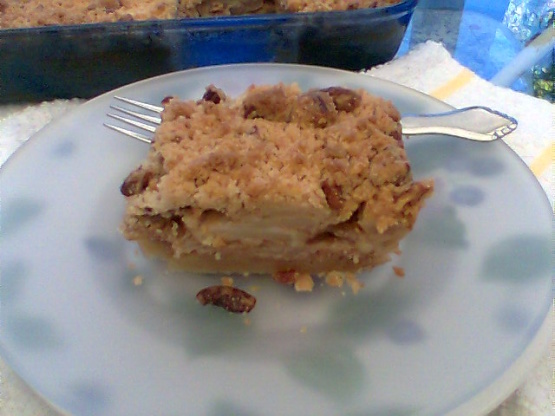 From the 2008 Betty Crocker Calendar. This is a lot like cobbler.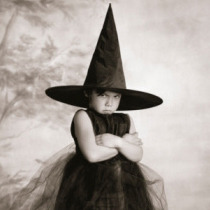 I was just getting ready to post this recipe. Glad I did a search first :) I've been making it for a couple of years now. This is a wonderfully tasty, easy and impressive dessert. When cool, I cut into single serving sizes, and freeze for a quick dessert. It can also be halved successfully. There are only two of us, so this works out very, very well. This is a must try. Thanks Celeste for posting.... saved me some typing. LOL
Heat oven to 350*. Spray 13x9" (3 quart) glass baking dish with cooking spray. In small bowl, mix 1 cup Bisquick mix, the nuts, and brown sugar. Cut in 3 tablespoons cold butter with fork or pastry blender until mixture is crumbly; set aside.
Spread apples in baking dish. In medium bowl, stir remaining ingredients until blended. Pour over apples. Sprinkle with topping.
Bake about 55 minutes or until knife inserted in center comes out clean. Cool slightly, about 30 minutes. Serve warm with ice cream or whipped cream, if desired.