Jubes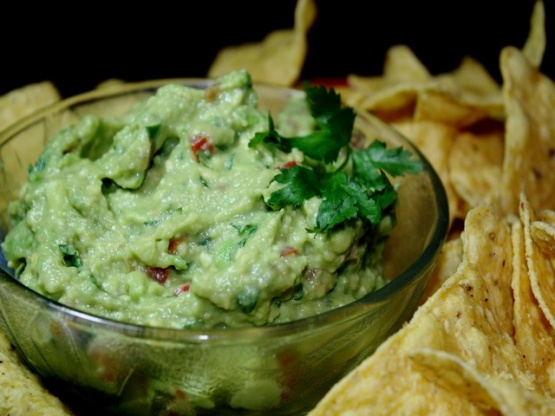 Yum! I use this exact recipe, but add some finely chopped red onion to it as well. Everyone always wants the recipe and the best part is that it's so darn easy. Thanks for posting!
Peel and mash the avocados.
Mix in all ingredients.
Try not to think too hard. Just do what feels good.
Eat it all yourself before your family gets to it.