Flavored Sugar or Splenda
Rita1652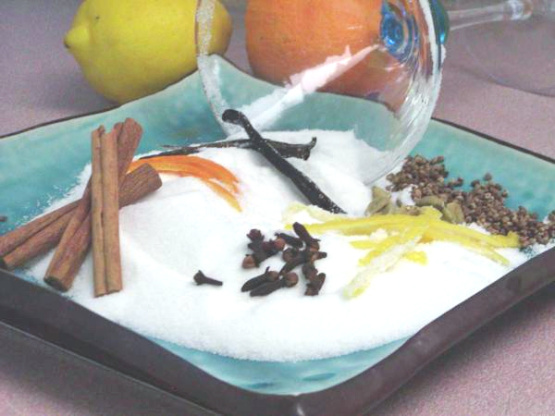 Use to flavor Coffee, Teas, Cakes, Toast, or use to sugar rims of Champange, Sweet Cocktail or Martini Glasses. To top Muffins or Cookies before going into oven. To make your sweet sauces! Makes great gifts! Give it a try in splenda if you prefer. I am not one for artificial sweetenersbut if you prefer try it I'd love to know what you think.

What a great idea Rita! A fantastically simple way to kick things up a notch! I used the spice flavored sugars to top various muffins and cookies, and mixed the spice flavored ones and added them to a rhubarb cake I was baking. The citrus ones are great on the rims of frozen drinks and I used the orange in a rhubarb pie I baked. Absolutely delicious!!
Put sugar into Jars.
Place vanilla bean, Star Anise,Cinnamon sticks, Cloves, Fennel, Cardamon, Citrus Zest and or herbs into Jars.
You can put individually or mix and match your spices.
Tightly close and store a week or more.
Use as you wish!