Ms B.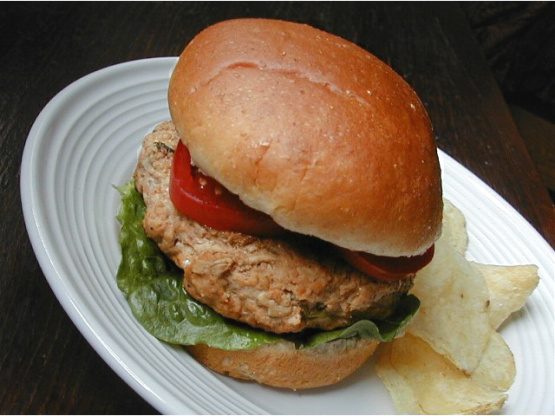 These turkey burgers are spicy or mild depending on how hot the chili sauce is that is used. We use New Mexican chili sauce (medium) and Louisanna hot sauce. Recipe adapted from Bon Appetit (August 2004)

I thought these were fantastic! So moist, juicy, and flavorful! I did add a bit of shredded colby jack cheese to the meat mixture, which gave it a little something extra special. Will use again! Thanks!
Mix ground turkey withchili sauce, shallots, cilantro, 3 tablespoons oil, hot sauce, cumin, salt and pepper together in a large bowl. Form into 4 patties.
Heat remaining 1 tablespoon oil in large skillet.
Add burgers and cook until brown (3-5 minutes per side) and cooked through.
Arrange roll bottoms with lettuce and burgers topping with desired garnishes/condiments (depending on taste).