lazyme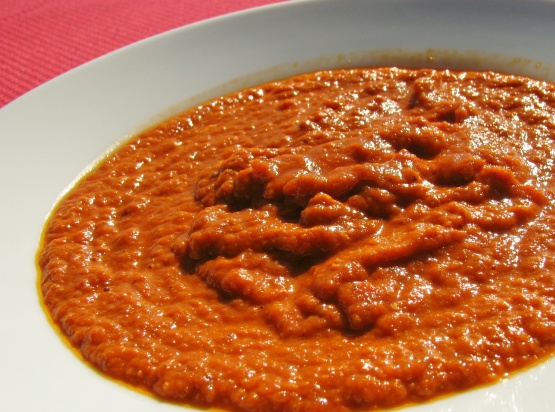 I think this may have come from American Whole Foods Cuisine. I modified it a bit. I haven't made this in a while, so I'm guessing at the serving amount. What you don't use freezes well.

Well balanced sauce not too spicy, but not bland either. I took my enchiladas to church and nobody complained about the heat in fact it was quite a hit! Next time I might put a wee bit more cayenne or even cut up a fresh jalapeno to put in it, but overall it was a good all around sauce. I might try making a big batch and freezing it or canning it for later use. The directions were pretty straight forward and easy to follow as well. I mashed mine up with a potato masher but it was very nice chunky as well. Oh and I used diced tomatoes instead of crushed because they were cheaper at the store.
Saute garlic, onion, & green pepper in oil for about 5 minutes until softened.
Add chili powder and cook briefly.
Add tomato, seasonings, and vinegar; cover & cook for 20 minutes until vegetables are tender.
Uncover and cook 10 minutes longer.
Puree in the blender or mash with a fork.