Eggplant and Noodle Casserole
Annacia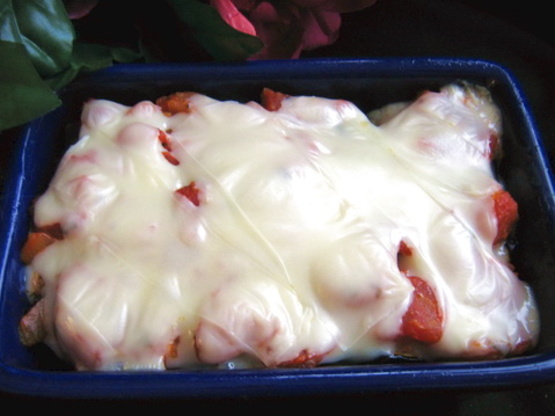 From a Galveston-area church cookbook, a quick-and-easy casserole that's great for weeknights or any night!

Quick and easy. I cheated and used some chinese eggplant left over from a stir-fry. This was very tasty. Made for 1-2-3 Tag.
Cook noodles according to package directions.
Peel eggplant and slice 1/2 inch thick slices. Brush each side of each slice with melted margarine. Broil 4 inches from heat for 3-4 minutes on each side.
Combine cooked noodles and sour cream. Spoon into a greased 13x9 baking dish.
Arrange eggplant slices over noodles. Cover with spaghetti sauce.
Bake at 350 degrees for 25 minutes. Sprinkle with mozzarella and bake 5 minutes longer.