Ed's Caribbean Fish Sauce
Prep 15 mins
Cook 15 mins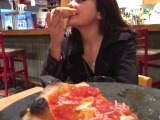 My husband loves to cook and when he creates it's usually very different and outstanding. He created this sauce for grilled Cobia (Lemonfish) the weekend we celebrated our 25th wedding anniversary. It would be great for any firm meated fish or even grilled chicken.
Directions
Heat small sauce pan on medium flame and add olive oil.
Saute onions for 3-4 minutes.
Add garlic, jalapenos, and lime zest and sauté for 2 minutes.
Add chicken broth and lime juice and reduce by 1/3.
Add salt and pepper to taste.
Add ½ coconut milk and reduce 5 minutes. Continue to add coconut milk as needed. (This will depend on your taste, if you like thinner or thicker sauces.).
Finally, whisk in the butter and remove from the heat, add cilantro and chives.
Serve over fish or on the side.
Most Helpful
awesome recipe! My S.O. loved this on fish, and he usually won't even touch fish. The leftover sauce went great on some steamed broccoli.
turned out great. family loved it. served it over tuna steak with mashed potatoes and asparagus
WOW! Great flavors! I served it with grilled Mahi Mahi and rice. I had seconds on rice to use up the rest of the sauce! I think this would be great on chicken and even grilled pork! Made for Fall 2007 PAC.