Prep 10 mins
Cook 30 mins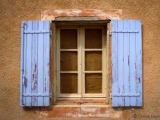 Easy to do...just mix all the ingredients together and fold into a pie pan.
Directions
In a bowl mix together egg and sugar.
Add flour, baking powder, salt, apple, and nuts (if using).
Fold into a greased pie plate.
Bake at 350 for 25-30 minutes.
Serve with whipped cream or vanilla ice cream.
Most Helpful
I am so glad that you posted this recipe!! My grandma used to make this all the time and I lost the recipe when I moved. This goes together so fast and easy that I baked it right before we sat down to eat and then had it warm for dessert. Ten thousand thanks for posting this!

super delicious! i used crab apples because we had a ton from our tree. instead of chopped nuts, i sprinkled 1/2 cup of oatmeal on top, along with cinnamon and nutmeg like the others. so basically the recipe was just a guideline for me, but a darn good one! thanks a million lambkyns
I ran across this while looking for something else. This one gets five stars easily as it is fast and tasty, you probably have everything in your house to make it right now, and it is dirt cheap to make. The whole thing must cost well below 1$. You could probably make two of them for 1$. I mixed this up as the oven was heating , then it cooked for 25 minutes in an aluminum pie plate. Would be really nice with a scoop of ice cream, and fancier, as it is an old fashioned, earthy, kind of recipe. I made it to go with a roast chicken and stuffing and peas lunch with no ice cream and it was perfect. As the other reviewer suggested, I added some vanilla, also a sprinkle of cinnamon and nutmeg to please a husband with a sweet tooth. I used two different kinds of apples, one a granny smith, the other one was red and sweeter. I think you could certainly do this even with other fruit, peaches come to mind, or cherries for a different taste.