teresas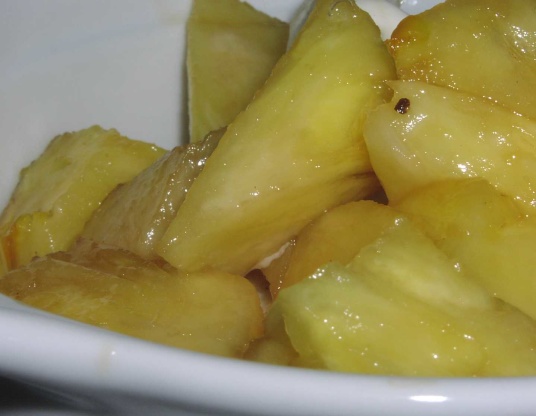 This is so quick, easy, and delicious. It is good alone, or over vanilla ice cream, or over poundcake.

A nice simple recipe. I served over french vanilla ice cream. I like that it is fine the way it is but can be changed up a little. I think next time I will try a splash of rum.
In a saute pan, combine butter and sugar over medium heat.
Add pineapple and cook for 5 minutes.