Derf2440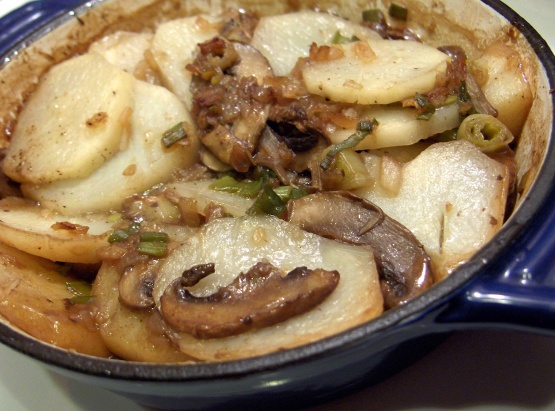 Very tastey potatoes, DH loved them but i found them a little too salty for me. It might have been because i didn't do enough potatoes for the amount of onion soup mix. Next time i will use less onion soup mox. I will make them again, thanks for posting.
Wash and slice potatoes into an oven safe, buttered dish.
Mix mushrooms, onion soup and onions together.
Toss with potatoes and then add water and mix well.
Dot finished potatoes generously with butter.
Seal the pan with foil or with lid.
Bake at 350 for one hour.
Enjoy!