GaylaJ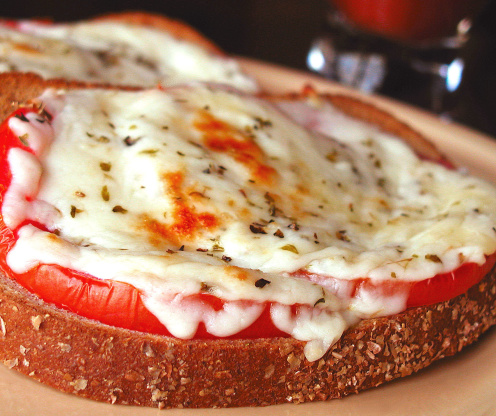 I am a true foodie!. And now that I have made the commitment to losing some excess baggage, I look for good tasting dishes. This is one I use as breakfast, but it is good for any time. I prefer Pepperidge Farms Light Style Wheat. I also use locally grown medium sized tomatoes from the farmers' market whenever I can.

Top Review by Ms B.
Super simple and great results. What more could I ask for? I prepared this as a quick breakfast for myself. I only had rather small tomatoes on hand, and added 3 little slices instead of just one large slab. The broiling makes the tomato flavor sweet and rich and melts the cheese into gooey goodness. This will be repeated.
Divide tomato slices and cheese evenly on top of bread slices. Sprinkle seasonings, if desired.
Broil until cheese melts.
Serve immediately.