This is a really neat recipe! If you love yams and butterscotch, this recipe is for you! Very nice and quite simple to prepare! 8)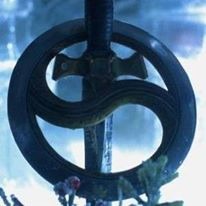 I served these tonight with an Apple Glazed Pork Roast. These were very easy to make and the taste was scrumptious! The whole family enjoyed these - even the kids - and that makes it a keeper in my book.
Preheat oven to 325°.
Arrange cooked and chopped yams in a single layer in a 9x13-inch baking dish.
Combine remaining ingredients in a saucepan and bring to a boil.
Stirring constantly, boil 5 minutes.
Pour over the cooked yams.
Bake 25-30 minutes, basting occasionally, until glazed.
Serve hot and enjoy!