Easiest of All French Onion Dip!
Boomette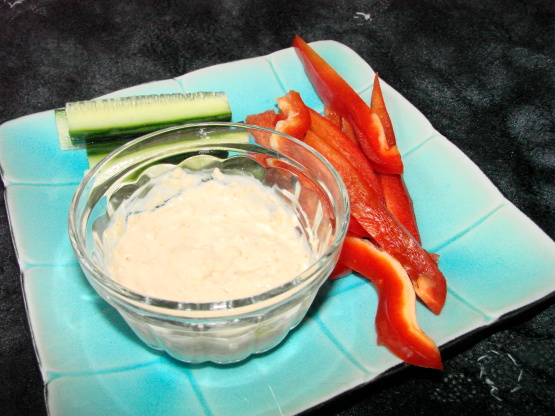 I made this recipe up because I love French Onion Dip (Hellavugood brand only). It tastes as good or better than any store bought and is really easy to make.

The recipe just made this pregnant lady a happy camper. Sooooo yummy!
Combine sour cream, beef bouillon granules, and instant minced onion.
Refrigerate for 30 minutes.
Stir and enjoy!