rainna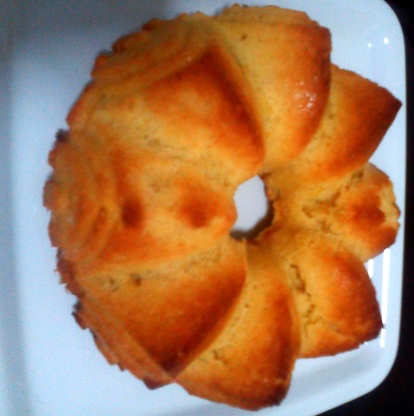 This recipe came from My Favourite Recipes by Ellice Handy. There are a few flavours of Durian meat - sweet, very sweet, bitter (just not that sweet). Choose the yellow flesh and press on the flesh to check that the flesh is thick (shows that seed is smallish) or you might end up with big seeds with a thin layer of durian meat. Do not choose fresh durian meat that is exuding water. I made this once with 2.5 times the amount of durian meat. It turned out kinda heavy but it was finished in two days. One of those who tasted it said there wasn't enought durian meat. Hah!
Preheat oven to 180C or 350°F.
Cream butter and sugar until fluffy.
Add in the egg yolks one at a time.
Beat well before adding the next yolk.
Add durian meat and beat well.
Next, add in the beaten egg whites.
Last but not least, add in the flour.
Put in a 8 x 8 greased pan and bake for an 1 hour.
Warning: Durian meat does smell a tad strong so it might be a good idea to warn your family members when you are about to try this cake.