2Bleu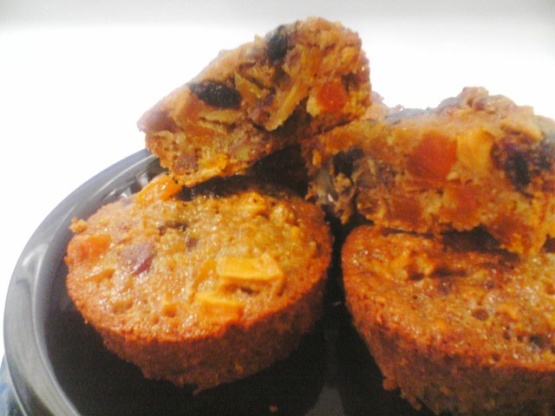 This is one very moist fruitcake, &, in my humble opinion, a huge cut above the usual fruitcake with candied fruit! And, when you can get raves from friends & relatives who don't ordinarily like fruitcake, well, that's definitely a plus! I usually use apricot brandy, but not always. For the dates, I like to use a cup of 'Fancy Medjool' dates & a cup of regular pitted dates, which I believe are 'Deglet Noor' dates. If the cake will probably be eaten during its first 'presentation,' you might want to unmold it onto a 14" serving plate & let it cool completely. Then, just before serving it, sprinkle the top lightly with powdered sugar, and--with pieces of larger dried fruits such as whole dates, apricot halves, apple slices, pear & peach halves, etc--fill the center of the cake & also place some on the edge of the serving plate all around the cake. Preparation & cooking time does not include the time it takes for the fruit mixture to cool.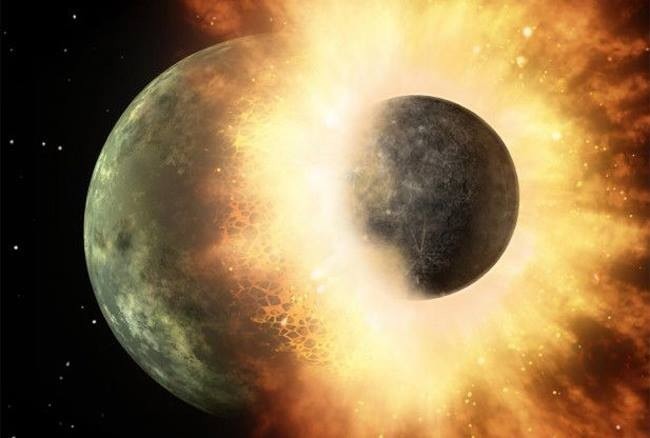 Top Review by 2Bleu
We scaled this down to serve 6 and used our jumbo muffin pan to create individual cakes that were fully baked in 70 minutes. This has a lot of ingredients, but we simplefied it by using 2 cups of Sunmaid brand fruit bits plus 1/4 cup dried apricots for the dried fruits and used pecans for the nuts. The flavor is wonderfully intense, and the cake is very, very moist. We enjoyed making this recipe and will definitley be making them for Christmas gift baskets in the coming years. :)
In a large saucepan, combine first 9 ingredients. Bring to a boil over medium high heat, then reduce to low & cook 10 minutes, stirring occasionally. Remove from heat & cool to room temperature.
Preheat oven to 275 degrees F, then grease & flour a 12-cup Bundt pan.
In a large bowl, combine the next 6 ingredients which are dry, then stir in the lightly beaten eggs, the almond extract, and the cooled fruit mixture, & combine well.
Spoon batter into the prepared Bundt pan & bake for at least 2 hours & 20 minutes. Toothpick in the center should come out clean.
Cool in the pan on a wire rack for 20 minutes, then unmold onto a serving plate & cool completely.