Double-Garlic Potato Bread
Kree6528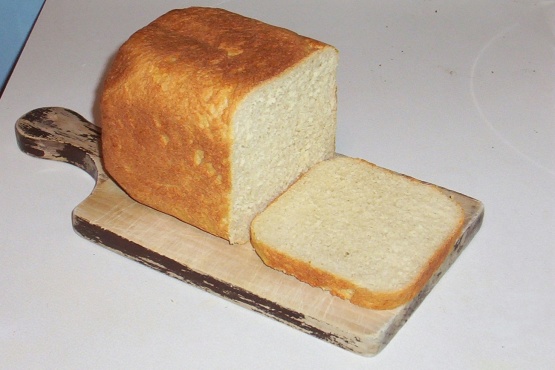 The garlic in this bread adds a nice flavor to grilled sandwiches. The recipe comes from Betty Crocker Bread Machine Cookbook.

This bread has a nice light consistency and a subtle garlic flavor. I made it using plain potato flakes and the extra garlic powder and it was enjoyed by my whole family. I was surprised there was no salt in the recipe, though, and I might try adding some next time, as well as substituting soy milk for some of the water to make it a little richer. Overall I enjoyed this quite a bit! Thanks, Barb.
Measure carefully, placing all ingredients in bread machine pan in order recommended by the manufacturer.
Select Basic/white cycle.
Use medium or light crust color.
DO NOT use DELAY Cycle.
Remove baked bread from pan, and cool on wire rack.