Syrinx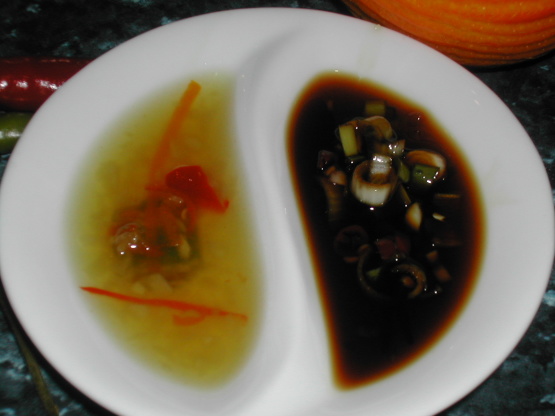 An intense & delicious dipping sauce for wings, ribs, spring rolls, egg rolls, shrimp or anything that I havent tried yet !

Fantastic dipping sauce. I used it for our fried wontons and we loved it. DD even used this with the leftover fried rice and said it was good. I will use your recipe again, its quick, its simple and tasted DELICIOUS!!! Thank you.
Finely chop garlic, green onion & chilli.
Combine ingredients.
Place in shot glass or small bowl.
Rest for 1 hour to intensify.