Dilled Green Peas (Tilliherneet)
lazyme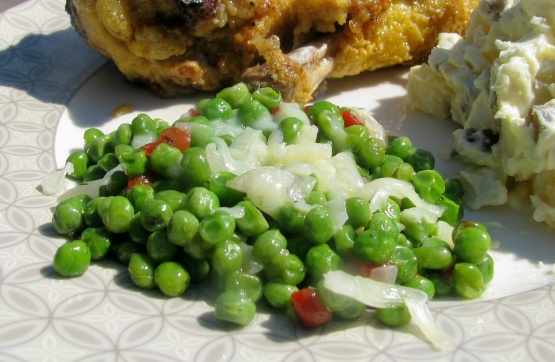 Green peas, seasoned with dill and topped with cheese.
Cook peas as package directs.
Melt butter in a small skillet over medium heat.
Add shallots or green onions; saute 2 minutes or until soft.
Stir in hot cooked peas, dill and pimiento.
Pour into a serving dish; sprinkle with cheese over top.
Serve immediately.