Parsley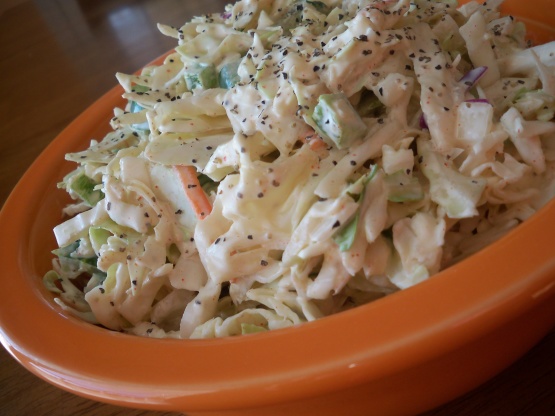 Tasted like good old fashioned coleslaw. I like it a little watery, so I added extra rice vinegar. I also used a red onion--to add a little more heat--and skipped the green pepper. It was great!
In a large bowl, whisk together mayo, milk, lemon juice, sugar, salt, pepper and paprika until well blended.
Add the shredded cabbage and carrot, pepper and onion.
Gently toss together.
Cover and refrigerate at LEAST 1 hour for flavours to combine.