Debbie's Molasses Cookies
Prep 20 mins
Cook 10 mins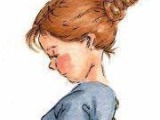 This is my good friend Debbie's molasses cookie recipe. They are wonderful, soft and puffy. Perfect fresh out of the oven with a nice cold glass of milk! I am guessing at the times and servings!
Directions
Cream together sugar and molasses.
Beat in eggs.
Mix together dry ingredients.
Mix together oil, water and vanilla.
Stir into sugar mixture alternately with the dry ingredients, mixing well.
Roll out on lightly floured surface.
Cut into rounds and bake in a 350°F oven for about 10 minutes or until lightly springs back when touched.
Most Helpful
I tried this again. There is no way these could be rolled out. I even added an extra cup of flour, and the batter was still too thin to roll out. I spooned onto a pan and baked per instructions. They tasted pretty good, dusted with powdered sugar.
These are great Molasses cookies! My niece and nephew really loved them and I did too! Wonderful smell while they were baking and they have the perfect texture and taste! This is the recipe I will use from now on! Thanks.